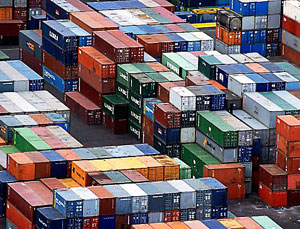 TEU CONSERVICES LTD, operating out of a 500 sq. meters workshop, was initially established to offer services to marine freight containers such as Inspection, Cleaning, Repairing and Refurbishing as well as storage facilities for all types of marine freight containers in the Middle East area.
In 1979 TEU CONSERVICES acquired a new factory for the purpose of container repair and refubrishing. The factory is located 7 km from the main port of Limassol, Cyprus. Its facilities include a covered workshop area of 3,600 sq. meters and storage area of 28,000 sq. meters.
TEU Conservices LTD was the first dedicated company in Cyprus for offering:
Inspection and PTI
Repair
Maintenance
Monitoring
of reefer containers, complying with all relevant national and international statutory and regulatory requirements.